The Top 10 Solutions To Mount Cloud Storage
Based on an article by Eltima Publishing
Today, everything is in the cloud. Cloud services give you ample space and the convenience of accessing your pictures, documents and important data from anywhere on the planet. However, working with the cloud storage services is much more convenient if you can mount them as hard drives on your computer. That way, you can work with multiple Cloud stores as if they were normal drives on your Mac. A good, high-quality solution allows you to work with all kinds of cloud storage without you knowing it's online, because it has all the flawless file-sharing capabilities.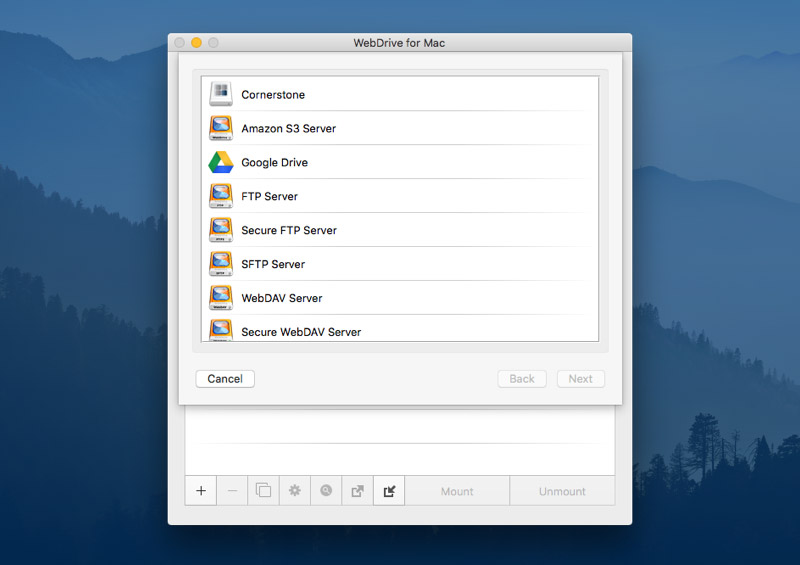 This file transfer client was developed with IT managers in mind and provides a simple user interface. It is available for Windows and Mac OS. It enables working with cloud storage and shared servers through one simple access point. With WebDrive, you can edit files on FTP and SFTP servers just as if they were stored on your local computer. It supports Dropbox, Google Drive, Box, Microsoft OneDrive, Amazon S3, WebDAV, and more.
Ready to mount your cloud storage as a local drive with WebDrive?