A Surprisingly Easy Cloud Backup Solution
You know how essential it is to ensure that your business data is backed up and protected in case of an emergency. However, there are countless reasons why something this important is so easy to ignore. Data backup can be time-consuming to set up, and quite challenging if you are not experienced. But, a tool like WebDrive can help. You can use the WebDrive File Transfer Manager (via backup) to back up your data to multiple cloud locations, and to back up multiple desktops to one central location.
Reduce Your Workload with Multi-Site Backup
WebDrive allows you to backup (upload) your local files to your cloud storage/servers, like Google Drive, S3, and even on-premise servers. This process creates multiple copies of the same file and allows you to back them up in as many locations as you choose. If data is ever lost or compromised, you still have numerous copies of your files available in different places.
WebDrive also allows you to restore (download) your cloud storage and/or on-premise servers to your local computer so that all of the files from your various accounts exist on one local computer to view and edit seamlessly (despite having come from different server sources).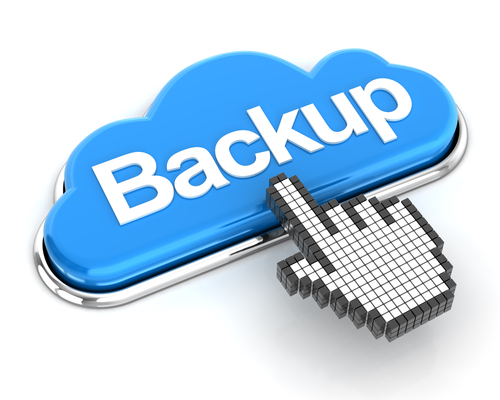 All of this can be done in just a few quick clicks with WebDrive!
Backup Desktops to a Central Location
WebDrive can backup users' data from their desktops to a central location for storage in case of a disaster where data recovery is needed.  Backups can be difficult to manage and maintain, especially when there are many users. WebDrive enables you to backup each user's local data to the server on an automated schedule. This keeps potentially inexperienced users from having to handle the backup process themselves. Instead, the administrator automatically receives all user files in one central backup directory on a corporate SFTP server or in the cloud. If redundancy is desired, the administrator can easily backup this directory to another server or cloud location.
Dangers of Data Loss
50% of businesses have no plan for data loss, and 140,000 hard drives fail in the US each week.  Why put yourself at unnecessary risk?
WebDrive's backup utility can greatly reduce the likelihood of losing critical business data. 
Additional Benefits of Backup
One of the biggest benefits of remote data backup is its great reliability. Remote backup can be automated and updated daily, or it can even be backed up at a set time. Since this is done using the Internet, you will always be able to recover any files you need quickly.
Additionally, if data backups are mandatory in your business, remote backup is a cost-effective solution, as it does not require the expensive equipment and man hours that manual backup requires.
Backups with WebDrive are Simple
To backup your data, simply set up each connection in the Backup Utility in WebDrive and choose which folders (or the whole drive) that you want to backup. Then, choose where you want to send the data. You can either schedule backups to run automatically (e.g. 10PM each night), or you can choose to run them manually at any time.
Ready to make data backup easy? Download a free trial of WebDrive!