10 Best Free And Premium FTP Clients
Reviewed by OneExtraPixel
Every web designer and developer has a favorite FTP client. Some have been using the same FTP client for years.
However, there are plenty of new FTP clients available today. FileZilla is not the best anymore. Now, there are way better FTP clients that are more suitable for modern server management tasks, like managing your files on cloud-based servers.
If you've been looking to upgrade your old FTP client for a better app, you've come to the right place. In this article, we'll tell you about the 10 best FTP clients you can find on the web.
But first, let's find some answers. What are these FTP clients? Do you really need one to upload files to your server?
What Is An FTP Client?
A File Transfer Protocol client, or FTP client, is a software that once installed on your computer allows you to access and explore the server where your website is hosted directly from your computer.
You can use an FTP client to browse your website files on the server as if you're browsing files on your own computer. Edit the files to make changes, copy files to different folders, create backups, upload files into your server, and even download files from the server to your computer.
You can do all this and more quite easily with an FTP client.
How (And Why) To Use One
If your website is on a hosting plan that uses CPanel, then you'll be able to browse, upload, and download your website files using the File Manager integrated into the CPanel.
However, the CPanel File Manager has upload limits. Usually, you can't upload large files using the File Manager. Some web hosting providers set upload limits for CPanel File Manager and even if it supports unlimited file sizes hosting platforms don't recommend using it to upload files of large sizes as the transfer may time out and corrupt the file.
Using an FTP client is the safest and the easiest way to manage your website files on the server. And it can prove useful in many cases. Especially, when you have to edit or make changes to your website files, upload a new plugin to your WordPress website, create a manual backup file of your website, and even when transferring your website to a new server.
Let's take a look at some of the best FTP clients and find out which one's the best for your needs.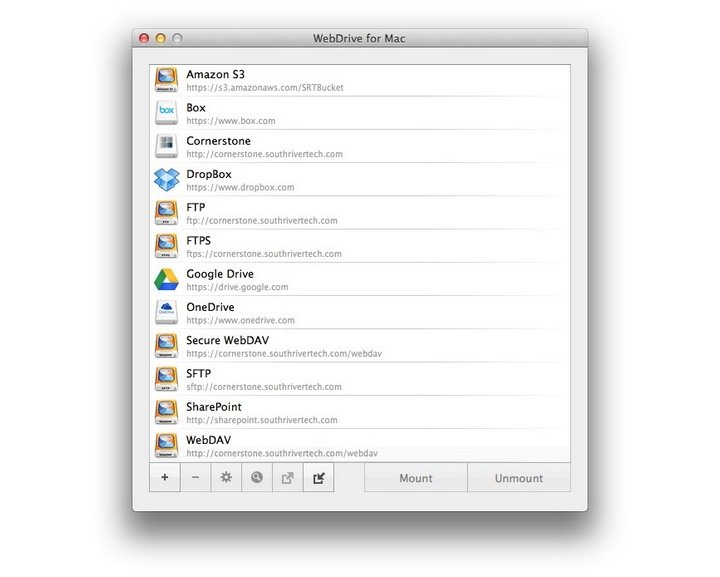 Price: $39.95
Platform: Windows, Mac
Best For: Beginners and advanced users
Ready to try WebDrive? Download a 10-day free trial now!

WebDrive is a file transfer client that you can use to access and manage all your cloud-based servers and accounts in one place, including Amazon S3, Dropbox, Google Drive, OneDrive and more.
Best Features
WebDrive comes with a beautiful user interface and it's easy to use. But, the app also offers several advanced features, like the ability to resume interrupted downloads, a simple backup utility, password encryption, and even has apps for iPhone and iPad.
Click here to read the full article.